Welcome back to
MyCredit Guide™
Free Credit Score
We believe everyone should have easy access to their credit information, so we created a platform that does just that.
Free Credit Report
In addition to your credit information, you'll receive a more detailed report to help you stay in-the-know.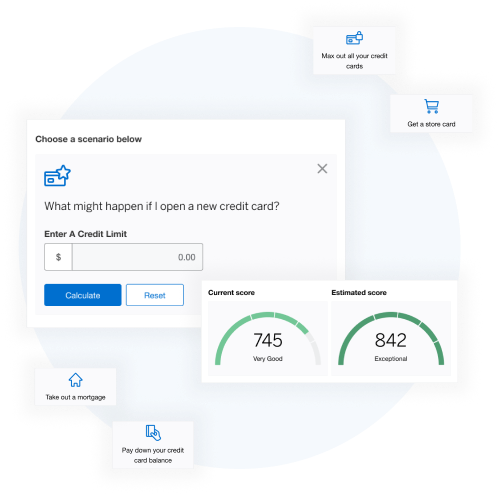 FICO® Score Simulator
See how different actions, like paying down debt or opening a new account, could affect your credit score.